Candice Connor
just wanted to buy her sons "Nickelodeon All-Star Sports Day," a hit film starring everyone's favorite little Hispanic child, Diego, and his backpack filled with jungle creatures, insects, and heroin. After she purchased the movie, she asked her son Nigel, who is 11-years-old, to put it on for his brother, Logan, who is three.
Upon pressing play, Nigel said that he "saw a Caucasian lady and man and they were naked." He was both "surprised" and "disgusted." You see, Candice Connor did not buy any movie starring our little cartoon amigo. Inside the DVD case was the one and only
Bubble Butt Bonanza No. 17
.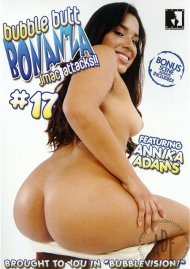 Let's forget for a moment that there are 16 other Bubble Butt Bonanzas out there, all produced by Hush Hush Entertainment. And that #17 would probably be very difficult to follow without seeing the first sixteen installments – I mean, especially for an 11-year-old named Nigel. Can anyone named Nigel understand sex before the age of 36? I am not sure. The mom has lawyered-up and has said that she wants "apologies all around." She says that it is "not about the money," but about protecting her children. From the filth of that huge ass to the right. All I know is that this Toys R' Us in the Green Acres Mall in Valley Stream, New York will now be where I purchase all future gifts.
Current score: Porn Industry 1, Traumatized Children 0.