This is my absolute favorite time of year. Time for the meat of the ACC schedule, with the tourney and March Madness right around the corner. Time when new
TV shows
return from hiatus. Almost time to break out the tanks and skirts. And most importantly, time for pitchers and catchers to report. Baseball is here!
For the first time in what feels like an eternity, I am anxious. Reading the New York newspapers has been more-or-less terrifying; you would think that the Yankees have become the Pittsburgh Pirates. And I am pretty sure that the New York Post, a Republican tabloid that we have up in these parts, is planning the Mets' Madoff-induced demise as we speak. Not that we are known for blowing things out of proportion or anything. Am I projecting confidence? Because, really, I am about as confident as I am that
Rich Yonakur
ever lost his virginity.* It just seems that there are so many questions surrounding the Yankees this season, more questions than usual. So I thought we would try to answer some of them here. Also? I wish we could do this in a fortune cookie-like manner by adding "in bed" to the end of each question, which would be so much more entertaining.
*This has absolutely nothing to do with the whole airball thing.
Will Derek Jeter bounce back?
My love for Derek Jeter has no boundaries. I have adored him since I was thirteen, running around in bitchin' Umbros and a sweetass scrunchied ponytail. Time and time again, he has defied the odds, pulled off the impossible, and given his doubters the proverbial middle finger. BUT. He is 36-years-old and coming off the worst year of his career, by far. He only hit .270, with ten homeruns, and his on-base percentage was a lowly .340. Then there was all of the contract drama that left him "
angry
."
And then our favorite
building-scaling elf
bartender
decided to ponder aloud about the prospect of centerfield. You know what all of this means? Derek Jeter is going to have a
monster
year. This is the Baseball Jesus we are talking about. He has been
working out
since January. He is pissed off that the Yankees drew a hard-line about his contract. He will give up shortstop only when they pry it from his vise-like grip. I love Brian Cashman, and I think he is mostly brilliant, so part of me wonders if all of the recent media bullshit was simply to give Derek Jeter a chip on his shoulder and motivate him. It is not like the Yankees
want
him to be so ineffective that he has to move to centerfield. But his stats from last season should act as enough motivation. And they will. Keep worshiping the Jeets, he isn't going anywhere. And see? "Will Derek Jeter bounce back
in bed
" would have been a lot more fun to talk about.
What's the deal with the rotation?
I am so glad you asked, because I have no fucking idea. Andy Pettitte broke up with us. Or, at the very least, he told us we are on a break. But once you go on a break, can you ever really get past it? It took Ross and Rachel about eight years. Cliff Lee said that he was just not that into us. Everyone else was
old and fat
or boring or Carl Pavano. We have C.C., who just sent the media into a tailspin with his "anything is possible" opt-out comments. More on that in a later post. There is Phil Hughes. And then there is . . . oh god, the broken A.J. Burnett? The untested Ivan Nova? The often injured Freddy Garcia? The ancient Bartolo Colon? The project that is Mark Prior? Old Reliable (Sergio Mitre)? I am having an anxiety attack just typing that list of rejects from the Island of Misfit Players. Sigh.
Okay, but can we be somewhat excited about the bullpen?
Sure, if that kind of thing turns you on. We spent a small fortune on it, so you may as well be. I just wish we didn't need it. Like, holy shit, we need an expensive safety net to save us from the extensive failure of the above-mentioned rotation, or lack thereof. Desperation just does not do it for me. Rafael Soriano, as great as he is, was not in our original plans; he is a lackluster consolation prize to Cliff Lee, albeit a nice token of appreciation to the fans. But, yes, by all mean, get excited. For those scintillating seventh and eighth innings. WOOOOOOOOOOOOOOOOO.
Have the Yankees made the locker room wheel-chair accessible yet?
With its elderly patrons and restoration projects, you would think so, right? ARod probably needs a hip replacement. He is doing Cameron Diaz instead of steroids, which does not bode well for Yankees fans. Russell Martin also has a fucked-up hip. We already spoke about The Captain and A.J. Burnett and their "issues." Tex had a pretty terrible 2010, which was torpedoed by a strained hamstring. We signed Andruw Jones, Eric Chavez, and Ronnie Belliard,
which would be great if we took the wayback machine to 2002 (actually, as a fourth outfielder, Andruw Jones had a great season last year, and should actually be an improvement over Marcus Thames). Mark Prior has been injured for approximately six years. Jorge Posada has reached the delicate age of just-a-DH. I do not know if he and his petulant ego will transition well to this reduced role, but we shall see. Around the time that Brian Cashman's office is burned down in May. At least we have Robinson Cano, Nick Swisher, and Brett Gardner. I'll even take some Francisco Cervelli and his awesomely punkish fist pumps on the side. And we should get excited about
Jesus Montrero
,
Gary Sanchez
, and
Austin Romine
. This could be a fun group to root for, both the elderly and the rookies. Or it could be a disaster. I am full of answers today.
Is the robot that replaced Mariano Rivera's body still working?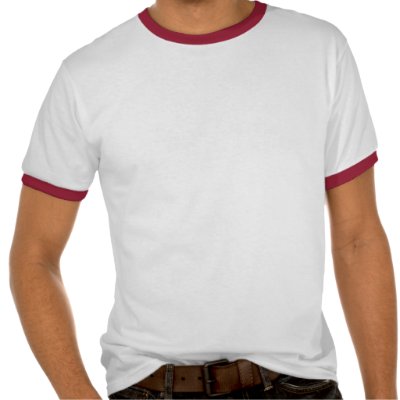 As far as we know. The MoBot3000 is give-or-take 78-years-old, throws one pitch (at a slightly slower speed than he did in the past), and still seemed unstoppable in 2010, posting one of the best seasons of his career. He posted a 1.80 ERA and a 0.83 WHIP, with 33 saves. It is incredible when you think about the fact that
no one
has figured him out yet. In 15 years. I think, if he wanted to, he could pitch for another three to five years, if not more. I am more concerned that he will just hang up the cleats one day soon to spend time with his family. God, I hate his family.

So, there we have it. I consolidated 547 questions into a nice, tidy five, and solved absolutely nothing. You are welcome. We have not even mentioned the Red Sox and their Nation, or the Rays and their Red Sox throwbacks. We will get there. For now, I guess let's just be thankful for the seventh inning, hopeful for a Derek Jeter of yesteryear, pissed off about $9.00 beer, and excited for a season that is sure to be one hell of a roller coaster.
In Joe Girardi's Braces, I Trust.